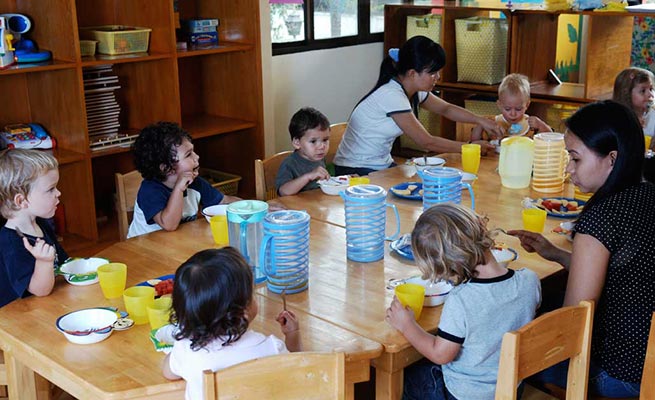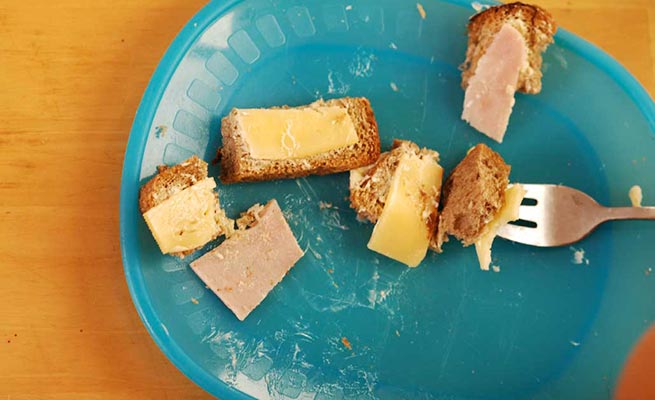 CHILD CARE FOR YOUNG CHILDREN TILL 6 YEARS OLD IN HO CHI MINH CITY (SAIGON)

Snack times and lunchtime are an integral part of the day and include pleasant, positive activities, paying attention to others, time to talk and time to learn simple table manners.
This time is important as it promotes an atmosphere of togetherness and a moment for calming down. The children also learn a lot, from washing their hands, making a choice of what to eat, drinking for themselves, eating with a fork to brushing their own teeth.
Morning and afternoon snacks and lunch are provided by the centre. They are served in the classroom and this time is supervised by the staff. The children are encouraged to try everything that is served, but at the same time they are allowed to make their own choices.
Children are encouraged to eat on their own: they are not spoon-fed. Our experience is that children who are difficult eaters at home do eat at the Childcare centre.
Snacks
Fruit, cheese and crackers, vegetables, juice, milk and biscuits.
Lunch
A healthy -home cooked- hot meal is served with a variety of Western and Asian dishes. Furthermore brown bread is served with a choice of ham and cheese, pate or salami, spread-able cheese and or marmite. Honey and or jam are offered once or twice a week to the Big Kids groups. Water is available at all times during the day. Where possible we also cater for children with a diet.
No milk bottles will be given to children.
SmartKids Downloads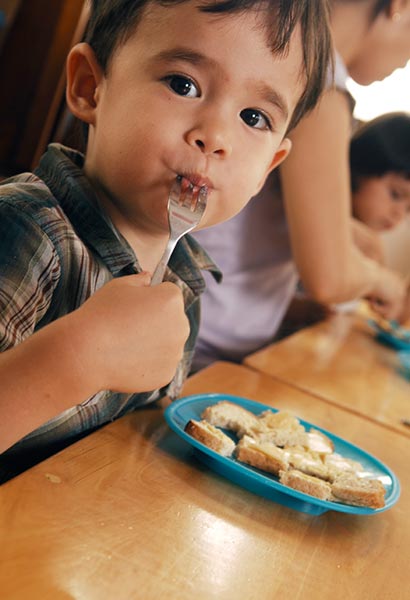 Connect to us